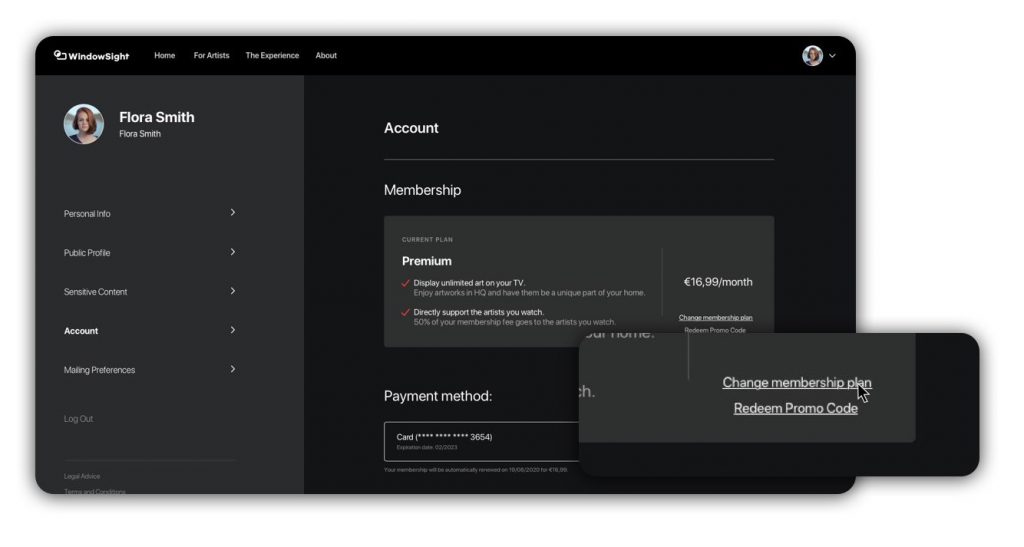 Switch to Premium:
Click on Get Premium and enter your payment information. 
The changes will take place instantly after clicking Confirm.
If you have been a Premium member before, your payment information will remain the same. If you wish to update it, go to Update Payment Info in the Payment Info section.
Switch to Free: 
Click on Change membership plan and Select Free as your New Plan. 
Your account will remain Premium until the date of your membership renewal. Check the date on your Account Settings' Membership page. Until then, you can reactivate Premium automatically at any time by clicking on Reactivate Premium.